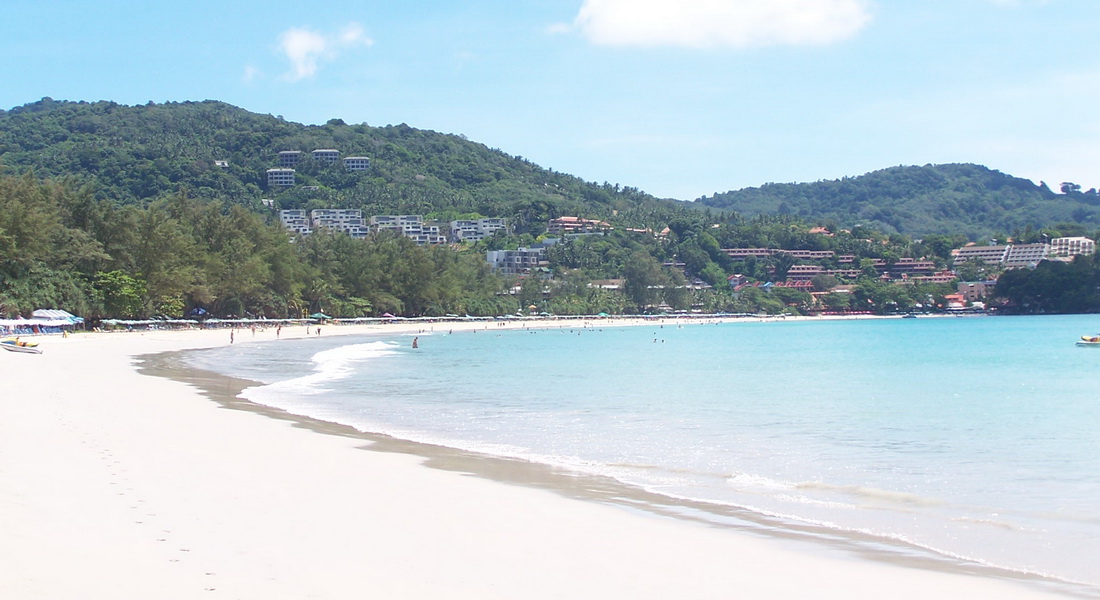 Kata Beach Condominiums
Kata Beach Condominiums for holiday rental and sales, in Kata beach and Kata Noi in Phuket Thailand.
Kata Beach is in the middle of two other smaller beaches, one separated by a headland at the south end to Kata Yai Beach and the northern end is Kata Noi Beach.
Located on Phuket's west coast, Kata has a small village feel with just enough restaurants, bars and local colour to keep your interested. Kata's main attraction is its wide sandy beach, providing masses of room to accommodate water sports like parasending, snorkeling and fishing.
This is the beach of choice if you are swimming with small children because it remains shallow for about thirty meters from the shoreline.
Koh Poo (crab Island, maybe because its shape), the small island off the north end, has a lively coral reef that is excellent for swimming and snorkeling. If you stroll to either end of the beach you will find many little places that offer tasty Thai food.